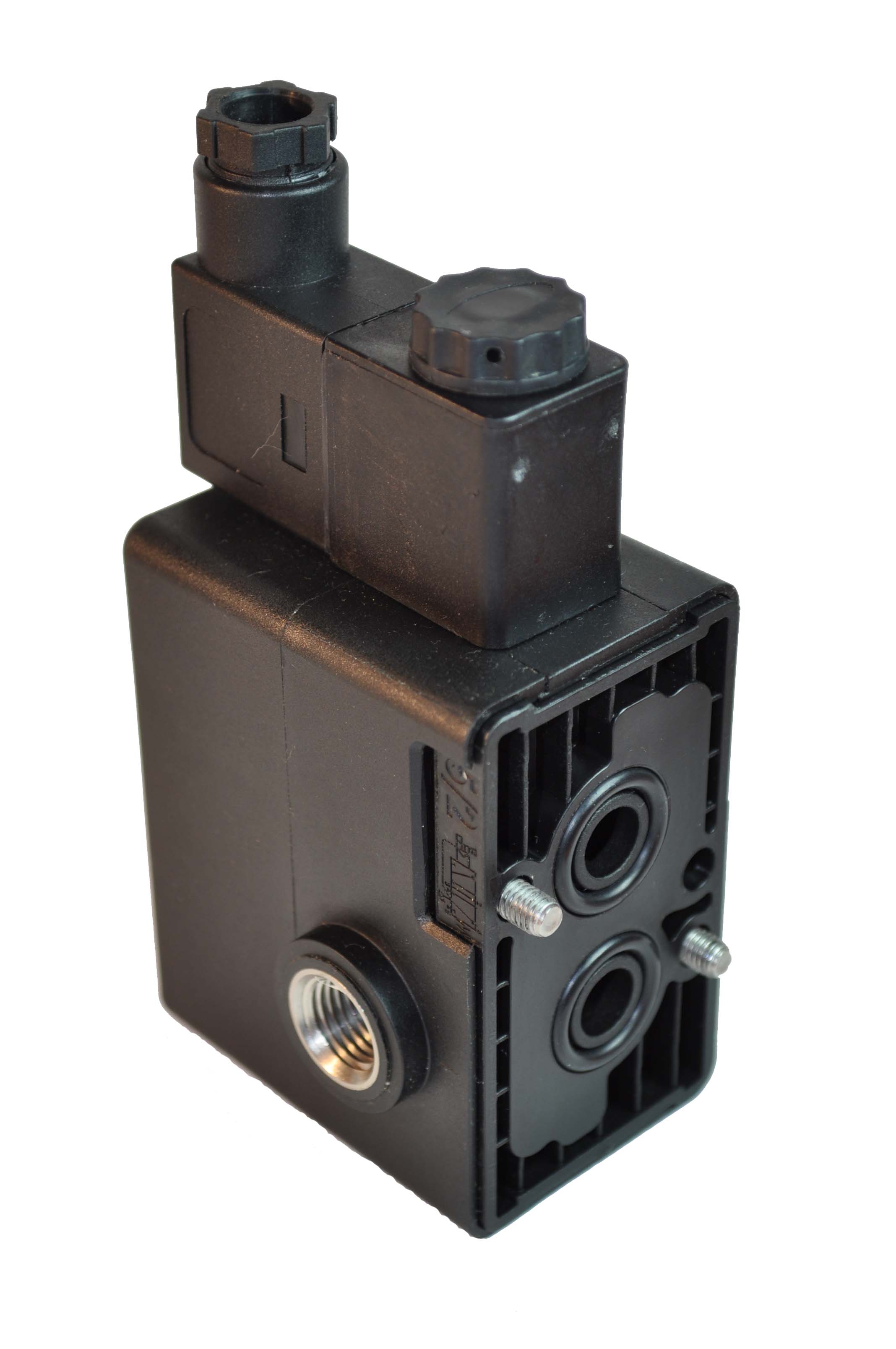 IDEAL FOR OUTDOOR OR AGGRESSIVE ENVIRONMENTS.
Body made of rugged composite material.
All metal parts stainless steel.
CORROSION PROTECTION FOR ACTUATOR SPRINGS AND INTERNAL SURFACES.
In 3/2 form, exhaust feed back ensures only clean dry instrument air enters the spring chamber.
SIMPLE INSTALLATION.
NAMUR mount for direct installation on the actuator.
Each port numbered in the moulding for easy connection.
Simple, reliable electrical connection by weatherproof DIN connector.
CHOICE OF ELECTRICAL OPERATING VOLTAGES.
24V AC or DC, 110 or 220 VAC 50 or 60 Hz, Specify at time of order.
MANUAL OVERRIDE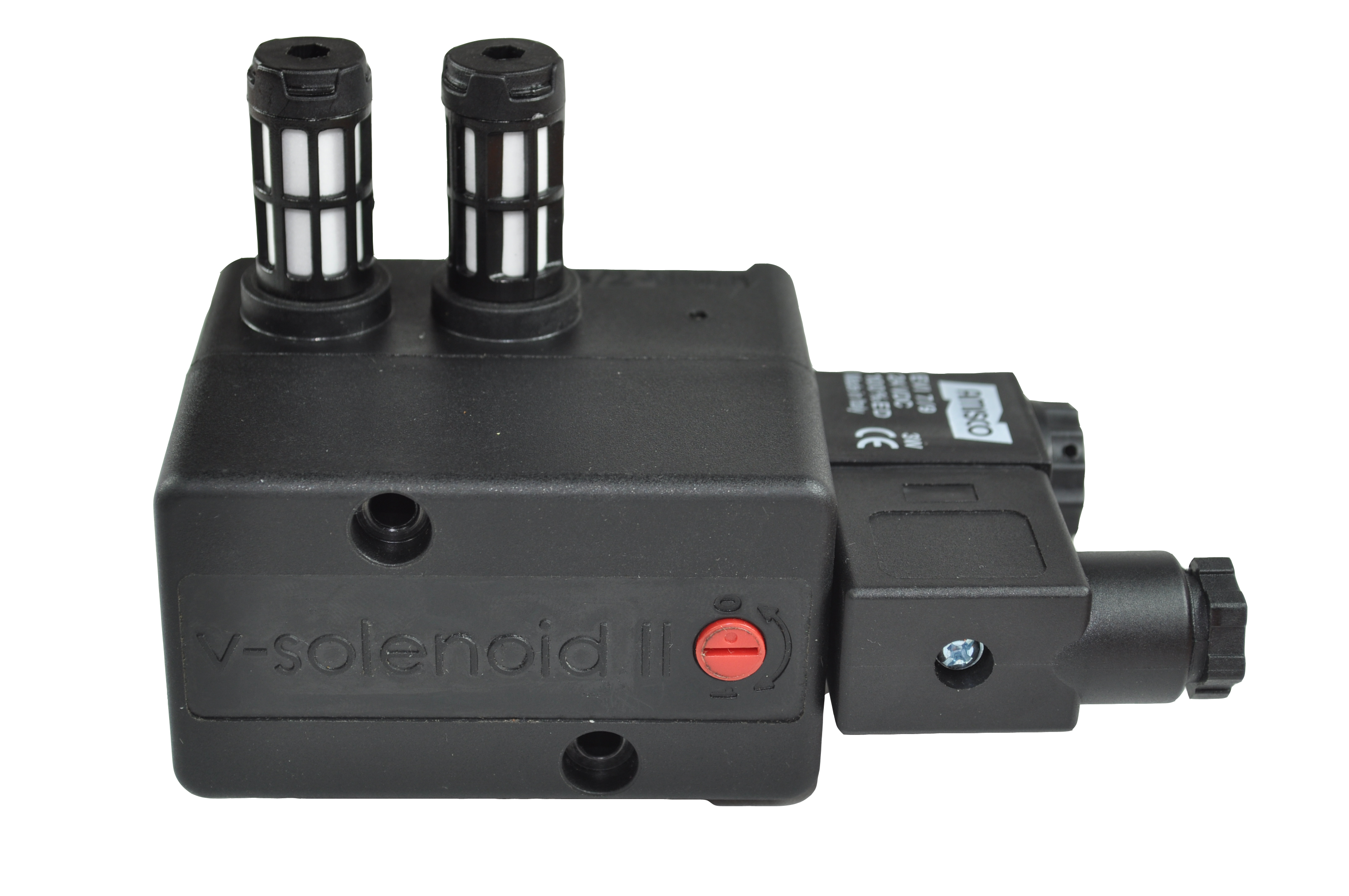 A red screw provides manual override for operation without an electrical signal.
Turn red screw to 1 and valve will be in the same position as with an energised solenoid.
Turn red screw counter clockwise to 0 to disengage  manual override.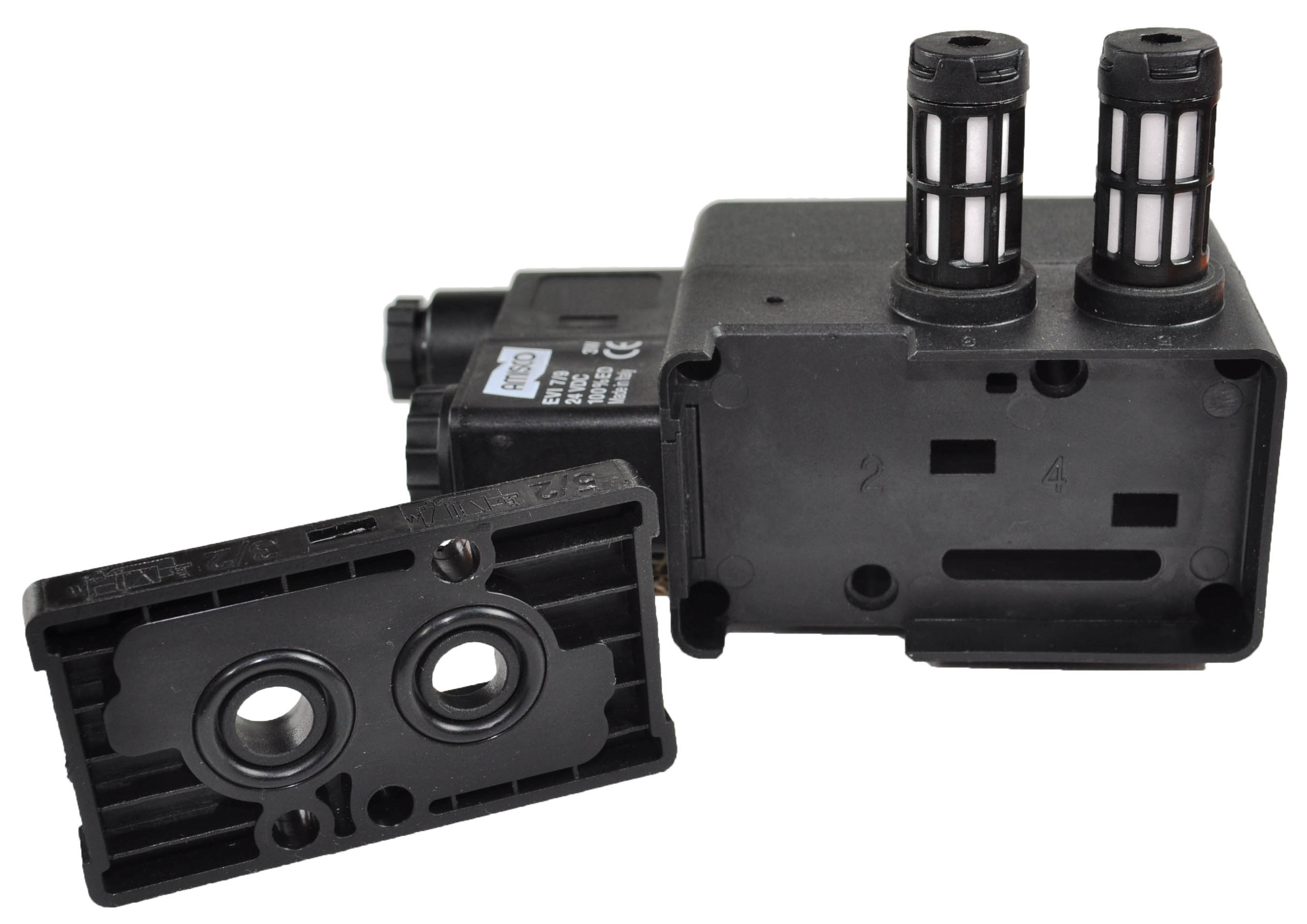 VALVE CAN BE RE PURPOSED BY RE POSITIONING SELECTION PLATE.
APPLICATIONS.
Use 3/2 configuration for spring return actuators.
Use 5/2 configuration for double acting actuators.