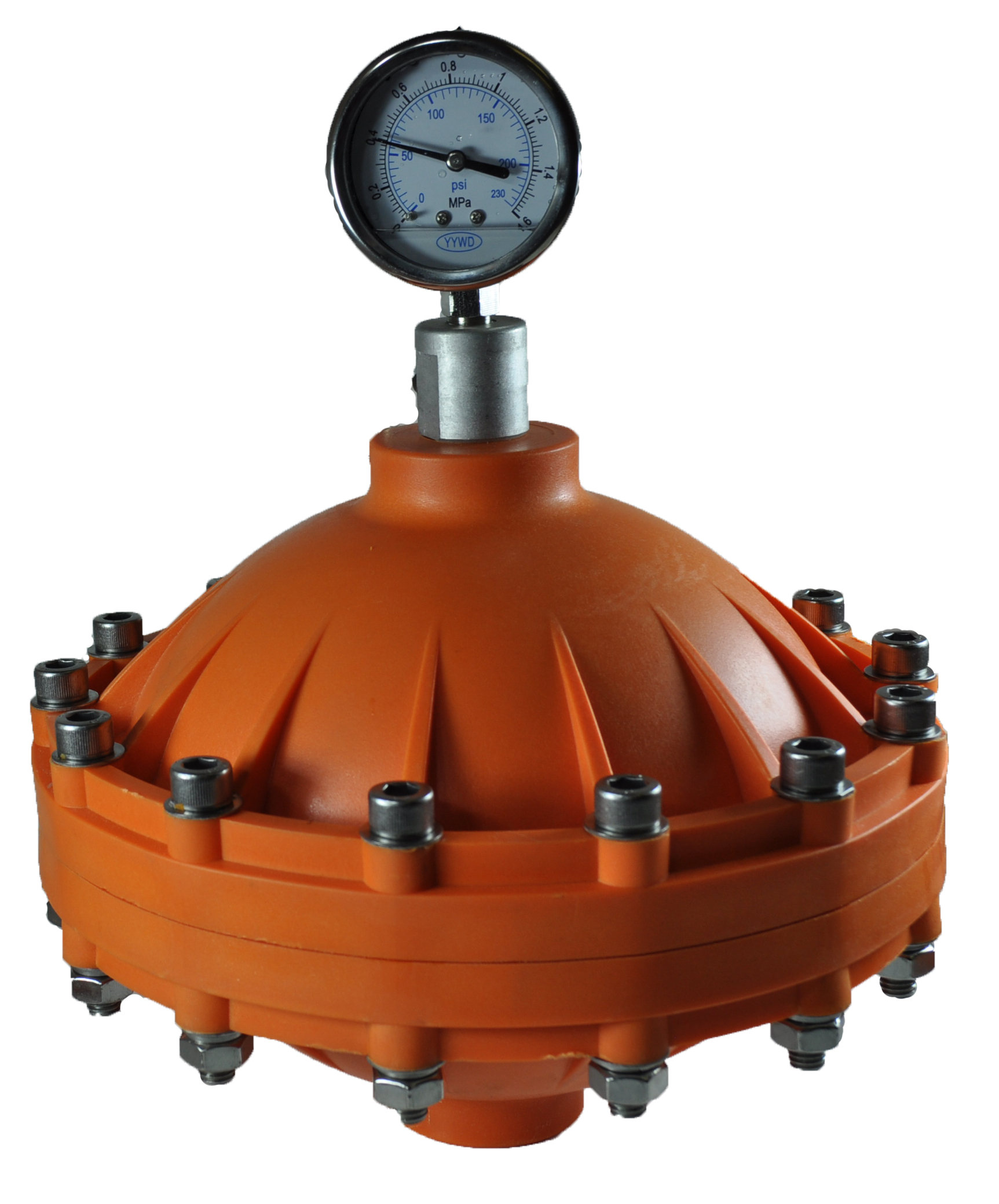 Pulsation Dampers smooth the flow from positive displacement pumps & protect pipework & other dosing system components from vibration damage.
Available in several sizes: 0.35L, 0.6L, 1L, 2L & 4L
Available in PVC, PP, PVDF, SS304 & SS316.
PTFE diaphragm.
Complete with stainless steel pressure gauge, glycerine filled, to monitor charging pressure.
Charging pressure can be adjusted by a Schroeder valve & connector supplied.
Process connection changes with volume of damper, we have a complete range of adaptor fittings to suit any application.
Price List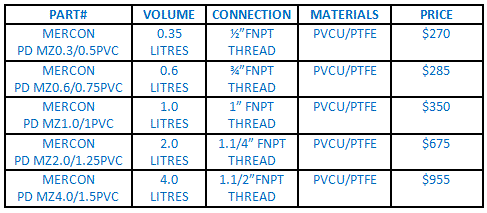 OTHER OPTIONS ARE AVAILABLE: CONTACT OUR TEAM FOR DETAILS & PRICING.